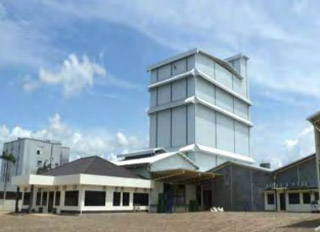 CP Prima's feed mill in Lampung, Sumatra, has received Best Aquaculture Practice (BAP) certification.
Now shrimp farms that have BAP certified hatcheries, farms and processing plants will be able to label their products as 'Four-Star BAP Certified' — if they purchase CP Prima feeds.
Founded in April 1980 by the Charoen Pokphand Group, CP Prima has grown to become one of the leading aquaculture companies in the world. A large-scale vertically integrated company, it has two primary business units: feeds and processing.
The feed business sells shrimp feed to farmers directly or through regional wholesalers. CP Prima feed is the current market leader in Indonesia with more than a 50% market share. The business unit also sells shrimp fry, probiotics and aquaculture chemicals in a bundling package with its feed. Its operations are certified under numerous domestic and international food safety standards.