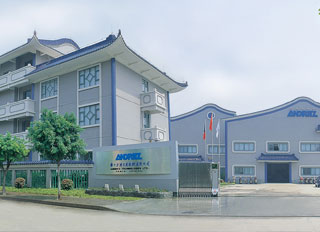 The Andritz Group has acquired an 80% majority share in the Chinese feed machinery manufacturers Shanghai Shende Machinery Co. Ltd.
Shanghai Shende Machinery specializes in feed machinery manufacturing and whole-plant turn-key project design and building for feed mills. The company employs 120 staff (including 5 senior engineers, 30 engineers and technicians).
With the acquisition of Shanghai Shende Machinery, Andritz further strengthened its product and service portfolio and better positioned the company to increase its business in the growth markets of China and other Asian countries.
Shanghai Shende Machinery Co. Ltd was established in 1992, as a JV between Dajiang Group (Stock) Co., Ltd and Munch-Edelstahl GmbH (Germany). The total investment in company at establishment was USD$7 million, and it was the first company in China to use a complete set of German feed machinery production techniques and equipment, ie. multi-station deep-hole gun drill and vacuum quenching furnace. .
After the acquisition, Shende is expected to continue to operate from its Shende plant located in Songjiang district, Shanghai. It will continue to be managed by Mr Ren Shu and the team which during the last 20 years has built up the technology and market position of Shende.
Shende product lines, project design and aftermarket offerings will be streamlined and marketed as separate brand relative to Andritz Feed & Biofuel brand product lines and services in the market.
Andritz with its strong technology position in the global market, will provide help to Shende to develop its technologies and services to its customers, and also make needed investments in order to support further growth of Shende in the Chinese domestic market as well as overseas.
Andritz Feed & Biofuel currently operate in China under the name Andritz China Ltd. They operate a manufacturing plant in Foshan, Guangdong Province as well as a project engineering and sales office located in Liyang City, Jiangsu Province.
Shanghai Shende Machinery Co. Ltd, and Andritz (China) Ltd. state that they are looking forward to providing the very best technologies, equipment and services not only to all markets but now to all market segments in China and abroad.