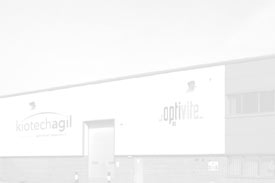 Feed additives concern Kiotech has invested £2 million (US$3.18 million) into new production facilities and office space at its Manton Wood, UK, facility.
The investment includes the purchase of the property, building new production capacity, refurbishing the warehouse and doubling the office space available.
Kiotech International chief executive Richard Edwards commented: "The investment in production has been made to ensure we maximise the efficiency of the plant. We are moving towards 7day, 24 hour working and the new production line will give us capacity for growth."
Manton Wood is the UK headquarters of Optivite, one of the largest independent animal nutrition and feed additive businesses in the United Kingdom, which was acquired by Kiotech International in September 2009.
The combined company recently announced half year results with sales up three times at £11.08m and profits up 157per cent at £0.77 million.