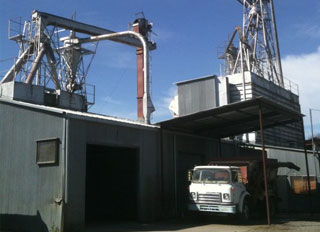 The University of California, Davis (UC Davis), has been ranked as the number one university in the world for teaching and research in the area of agriculture and forestry, according to QS World University Rankings released today.
Wageningen University in the Netherlands came in second in the rankings, while Cornell University from the US was ranked third.
It is the first time that the rankings published by Quacquarelli Symonds (QS), a British provider of specialist higher education and careers information and solutions, have included an agriculture and forestry category.
Interim dean of the College of Agricultural and Environmental Sciences at UC Davis, Mary Delany talked about the ranking, saying "We are thrilled and excited by this evaluation, and it is gratifying to see that the ranking data validate the breadth and depth of our agricultural programs, which represent a variety of disciplines."
"At the institutional level, this ranking signifies rich teaching and research programs that developed and were built during our more than 100 years of service," she said. "And at the personal level, it reflects the devotion of more than 300 faculty members who are passionate about their fundamental, translational and applied research, and thoroughly devoted to training the next generation of scientists and agriculturalists."
UC Davis operates an aging feed mill, that was bult in 1961. The set to commence construction of a new feed mill in early fall of 2013.
The new feed mill will cost $5.3 million - $2 million of that from in-kind equipment donations already pledged from industry and $3.3 million in monetary donations. The UC Davis College of Agricultural and Environmental Sciences contributed $100,000.