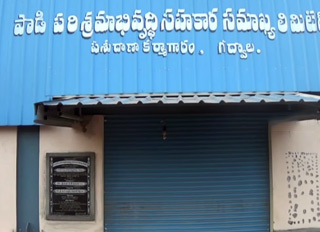 Telangana's first cattle feed production plant was inaugurated on Monday at Gadwal. Construction started in mid-2013, with the feed plant being completed at an estimated total cost of Rs 8-10 crore.
The new feed plant has a production capacity of 100 tonnes per day, a large increase from the 10 tonne a day plant that had been in operation.
The new feed mill will produce more than enough feed to satisfy local demand, so the feed mill is also set to supply feed to neighbouring states such as Andhra Pradesh, Karnataka and Maharashtra.
The feed plant manager, Satyanarayana Yadav, said that the new modern plant had been built in addition to the existing conventional feed mixing plant. The feed produced at this plant is distributed in Khammam, Ranga Reddy, Nalgonda, Warangal, Medak and Nizamabad districts in Telangana and Chittoor and Anantapur districts in Andhra Pradesh.
Feed is produced by mixing 12 types of ingredients to help enhance production of milk in cattle. The feed produced at the plant is sold at different prices based on its quality. Feed is sold under the names Vijaya Feed-1 and Vijaya Feed-2 type.