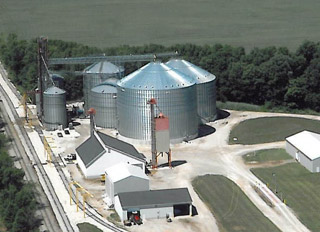 A USD$1.5 million loan was awarded to construct a grain bin, dryer and conveying equipment at the Rio Creek Feed Mill facility located in Luxemburg in Kewaunee County, Wisconcin.
The feed mill was previously owned by the Kewaunee Co-op. The facility is located on a rail line owned and served by Canadian National Railway.
The new equipment and facilities will permit Rio Creek Feed Mill to vastly increase their capacity to handle canola pellets and meal, their primary commodities, as well as help local growers ship out corn, oats, wheat and soybeans.