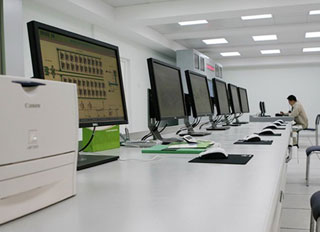 Feed Management Systems, Inc. (FMS), a provider of software solutions and services for the animal feed and nutrition industry, today announced the introduction of a new knowledge-based tool that enables feed manufacturers to design and deliver precise diets that optimize an animal group's performance through every growth stage.
Pennent Mill Manager Feed Budgets replaces what was largely guesswork with a comprehensive, automated, intelligent software solution that delivers the right feed to the right animal at the right time. With this new addition to the growing Pennent family of feed optimization solutions, mill managers now have even greater control over their manufacturing process, costs, ingredients, and ability to reduce mistakes often associated with stage feeding requirements. Tighter control of the feed manufacturing process is increasingly important as the global industry faces rising ingredient costs, expanding regulatory requirements and consumer food safety concerns.
Pennent Mill Manager Feed Budgets essentially delivers control of a very complex and dynamic animal feeding process directly to the feed manufacturer. It automates the tedious process of managing feed budgets, formulation modifications for each animal stage, nutrient measures and the inclusion of medications and additives. In addition, this process can be customized for each animal group at every growth stage—enabling producers to accurately monitor and manage vast groups of animals and their changing diets through every stage of their development.
"We have found that one of the toughest challenges facing feed manufacturers is the ability to know how to adjust and adapt animal diets on a continuous basis and—at the same time-manage the fluctuating costs of this process." explained Brad Guyer, Global Operations Portfolio Manager at FMS. "We hope that by applying 'best practices' in mill operations with the most advanced technology, we can replace this 'unknown' with a rich knowledge base that provides confidence to feed manufacturers that they are delivering precisely the feed that an animal group needs at every growth stage, and at a cost that is in-line with budget."
Pennent Mill Manager Feed Budgets offers manufacturers a range of benefits that improve efficiency, enhance safety and manage the dynamic manufacturing process associated with stage feeding:
Enhanced Safety and Performance:
- Reduces risk of manufacturing and feeding mistakes
- Improves likelihood of achieving optimal animal performance
More Efficient Manufacturing Process:
- Reduces manual data entry
- Automates feed budget management
- Integrates with animal management programs
- Modifies formulations for each animal growth stage
- Records activities by animal group
- Manages feed textures
- Alerts users of critical events
Pennent Mill Manager Feed Budget is available worldwide starting today.