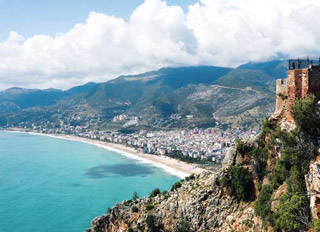 FEFAC and its Turkish member association Turkiyem-Bir will co-host the tri-annual FEFAC Congress, taking place in Antalya, Turkey on 21-22 April 2016.
The event will focus on the holistic policy approach the European Commission presented in the Circular Economy Package to discuss the roadmap towards a more resource-efficient food and feed chain management.
Key note speakers from the EU Institutions and feed & food chain partners will discuss the societal benefits of introducing new animal nutrition solutions, while safeguarding the high EU feed safety standards.
Other dedicated sessions will discuss current developments in LCA methodology for environmental footprint calculations of feed production as well as soy value chain efforts and commitments in North and South America to produce and deliver responsible feed materials to the EU Feed industry.