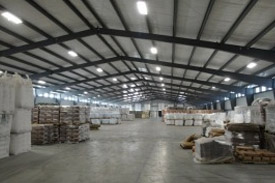 The Veterinary Medicine department of the FDA (Food and Drug Administration Centre) has declared it's plan for an easier and more efficient process in drug establishment registration (annual & new) of accredited medicated feed mills.
According to the law, accredited medicated feed mills must register with the FDA. The new more efficient way of registration utilises a new and modern online user interface, allowing users easier navigation than the former process.
A Dunn & Bradstreet number (DUNS number) is needed for the registration. The DUNS number betters FDA's ability to identify business entities with greater accuracy together with specificity.