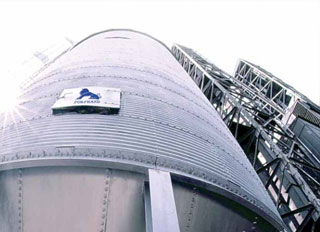 Indonesia's largest poultry company, PT Charoen Pokphand Indonesia Tbk (CPIN) have just secured a syndicated loan worth USD$500 million from 20 different foreign and local banks.
The company, which is part of Thailand's agro and food conglomerate Charoen Pokphand, said it would use the loans to refinance its debts and fund future expansion projects in Indonesia.
According to CPIN director, Ong Mei Sian, USD$200 million would be used to refinance the company's previous syndicated credit facility, issued in 2011 and due in 2014, while "the rest of the funds will be allocated to our expansion projects over the next five years".
CPIN, has been increasing its feed production capacity by 15 percent per year, meaning the company is always doing new plant construction.
CPIN will soon start production at its new animal feed mill built in the area of ​​Cirebon, West Java. According to the company, the factory was built at an investment cost of USD$30-40 million.
The feed production plant will have a production capacity of at least 20,000 tonnes per month and it is expected to grow by more than 5 tonnes per year.
In addition to ​​Cirebon feed plant, next year CPIN also will build a new feed mills in Bali and Padang with an investment of USD$20 million per feed mill.
For the planned construction of the new feed factories, CPIN has allocated capital expenditure of Rp2 trillion. The funds will come from internal cash and the remaining funds from the USD$500 million 20 bank syndicated loan.
Charoen Pokphand Indonesia currently operate seven feed mills, 80 nurseries, 43 hatchery facilities, and four chicken processing facilities in Indonesia.