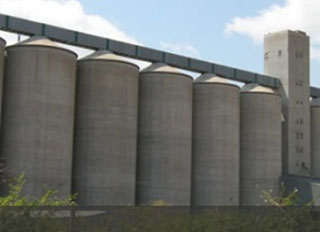 The Grain Marketing Board (GMB) of Zimbabwe have announced their plans to commission a USD$30 million stockfeed plant in November.
The plant which has an initial production capacity of 10 metric tons  per hour before any upgrading. It is hoped that the stockfeed plant will help to expand their income base part of an ongoing commercialisation programme.
Building on the feed mill project commenced in  October 2005, however their was a lengthy hiatus from 2008-2011 when the project was paused due to hyper inflationary environment in the country and a subsequent lack of funding of the project.
Speaking at the Harare Agricultural Show, Mr Joseph Katete GMB corporate communications officer said the government owned corporation is embracing entrepreneurial initiatives in an effort to ensure food security and income generation.
Mr Katete said the new feed plant will ease current bottlenecks in the supply of stock feeds for a variety of livestock including cattle, goats, sheep, pigs and ostriches.
The feed plant will have a production capacity of 10 tonnes per hour, and arrives at a time when the GMB has separated its commercial activities from its strategic grain reserve functions.