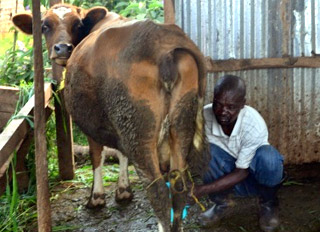 Trans Nzoia Deputy Governor Stanley Tarus has said the county government has allocated Sh10 million for artificial insemination services to promote dairy farming.
Speaking during the official launch of Cherangany milk cooling plants on Thursday, Tarus asked farmers to take advantage of the development to upgrade their livestock and dairy farming.
He said the milk cooling plant will help reduce transport costs and ensure a ready market for the milk.
Tarus said an agreement has been signed with various institutions to put up an animal feed factory.