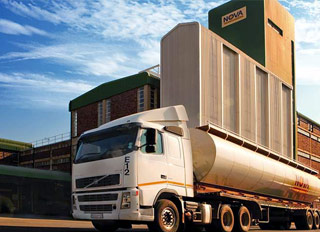 South African poultry and egg producer Quantum Foods, have increased their position in the market with the R41m (USD$3.1 million) acquisition of Olifantskop feed mill, in the Eastern Cape, from Olifantskop Feeds.
Quantum's Nova Feeds supplies the poultry (broiler and layer) market as well as distributing dairy, sheep, cattle, ostrich and pig feeds from three production plants in Malmesbury, Pretoria and George.
The purchase feed mill business produces animal feed supplying livestock farmers in the Eastern Cape region. Quantum Foods would acquire Olifantskop Feeds' fixed assets, goodwill and property associated with the business, including stock but not any other working capital.
The acquisition supported Quantum Foods' strategy to grow external feed sales volumes. It further allowed Quantum Foods to enter the animal feed market in the Eastern Cape, which could not be supplied from its feed mill in George. Sales following the acquisition would be made under Quantum's Nova brand.
Quantum disclosed that the operating profit of the mill in the financial year ended February topped R7m. The deal will be funded from Quantum's internal cash resources.