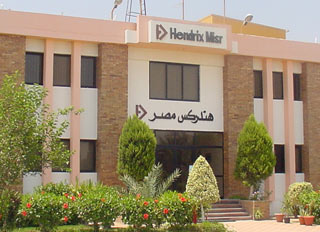 Nutreco has successfully completed the acquisition of the remaining 67% share held by its partners in its Egyptian participation Hendrix Misr.
This acquisition was announced on 26 April 2013. Nutreco entered the Egyptian market in 2001 by acquiring 33% of Hendrix Misr which has developed successfully since then.
Full ownership of Hendrix Misr offers Nutreco a good base to expand its activities in this attractive growth market.
Hendrix Misr based in Belbeis, Egypt, is the country's market leader in extruded fish feed (mainly tilapia) which is sold under the trade name Skretting, and a leading producer of poultry feed concentrates.
Total revenue in 2012 was approximately €25 (USD$32.684) million. Nutreco intends to expand the current fish feed capacity of 25,000 tons to 75,000 tons by 2015.