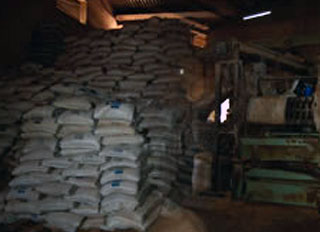 The Association of Livestock Owners and Input Suppliers in Oyo State has called for the review of animal farm, hatchery and feed mill registration laws to protect the livestock sub-sector of agriculture.
The association, comprising the Poultry Association of Nigeria, Catfish Farmers Association of Nigeria, Pig Farmers Association of Nigeria and Animal Scientists Association of Nigeria in Oyo State, made the call in Ibadan on Friday.
In a communiqué dated August 6, jointly signed by the Chairman, Poultry Farmers Association of Nigeria, Mr. John Olateru; Chairman, Catfish Farmers Association, Mrs. Modupe Awoyomi-Kolade; and others, the association expressed worry that a subsisting bill on the proposed registration laws did not take the plight of farmers into consideration.
The bill, which has passed the second reading in the Oyo State House of Assembly, is expected to enforce the registration of poultry farmers, the employment of veterinary doctors by livestock farmers and the payment of tax on livestock.
The communiqué said, "While the Federal Government is making efforts to diversify the economy through agriculture, the Oyo State bill is seeking to negate the drive and kill the spirit of agric-business in the state.
"The bill is retrogressive, all farmers must be registered and the section that says each farmer should employ veterinary doctor should be revoked. Though the association supports regulation of the livestock production, hatchery and feed milling business, we are totally against exploitative treatment and tendencies which the bill represents."
It added that "All farmers must be registered. We fault section 8 (1) and (2) of the bill which said that an official of the state government might seal a farm that failed to register with the farm produce sold to cover the cost of registration."
Awoyomi-Kolade was quoted as saying, "If the bill is passed, it will affect all farmers in the state. The bill enforces high levy on the farmers and makes it mandatory for all livestock farmers in the state to employ veterinary doctors in their farms. This should not be the criteria for registering farmers.
"Farmers are high employers of labour. There is much pressure on us already. They should not worsen the situation for us."