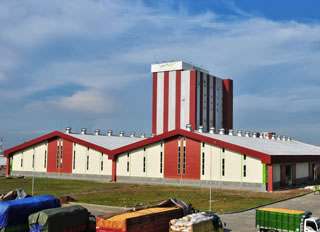 InVivo NSA, the animal nutrition and health division of Evialis Group, have announced their intentions to build a 'House of Innovation'.
This year the company has so far completed the construction of five factories around the world, along with a food testing laboratory in Saint-Nolff, France.
In a recent interview with CEO of InVivo NSA, Hubert de Roquefeuil, revealed plans for the creation of the innovation cntre in Saint-Nolff, the location of the company's headquarters and location of one of the two scientific research centres owned by the group in France.
Hubert de Roquefeuil said "This centre will be devoted to research and development. The goal is to gather there, a hundred researchers in different fields, such as industrial innovation, scientific action, but also marketing."
He continued saying that company aims to make the innovation centre as a "global showcase".
Construction on the centre will begin in the spring, with the company set to invest several million euros in its construction.
Hubert de Roquefeuil said that the project was a big chance for the Brittany region, and that he hopes to have the full support of the Department for the project.
InVivo NSA has opened several factories for aquaculture since November last year, including five feed mills in Mexico, Brazil, Vietnam and Indonesia.