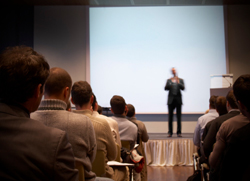 The Pet Food Institute (PFI) and National Grain and Feed Association (NGFA) announced a major new joint conference focusing on the most important business trends, food and feed safety developments, and operational challenges facing the animal feed and pet food industries.
The Feed and Pet Food Joint Industries Conference will be conducted by the two organizations on Sept. 22-24 in Chicago, Ill. The initial conference will revolve around the theme, "Working in the Rapidly Changing Business, Operations and Regulatory Environment." It will be the first time PFI and NGFA have collaborated to host an event of this magnitude and importance.
To co-host the conference, PFI will change both the dates and location of the PFI Annual Industry Meeting, which previously was scheduled for October in Washington, D.C. In addition, the NGFA will reschedule and relocate its annual Feed Industry Conference, traditionally conducted in early December, to coincide with the joint conference.
The joint conference program will cover major business-focused topics, such as the outlook for the supply, quality, cost and availability of vital ingredients used in manufacturing animal feed and pet food; emerging trends that will shape the future of the two industries; and the increasing demand from retailers and customers for environmental sustainability. The program will explore how these factors may change the business strategies, operations and logistics of animal feed and pet food manufacturers.