Versatile extruder specialized for raw material treatment in feed and grain milling industry.

Muyang newage PHY200/TPY260 raw materials extruder, with double pillar beams device and suspension cutting innovation, makes feed industry leading enterprises experience ultra-low production cost, high output, high quality and hommization.
Features:
High output
Muyang PHY260 raw materials extruder (250kw):extruding corn, output up to 4.2t/h, since it is used by feed production group such as Twins, East Hope, Jiada,the realization of large production and low power brings considerable cost reduction and efficiency improvement.
Low power consumption
Approved by the state authorities test,power consumption of Muyang PHY260 raw materials extruder lows to 55-56 kWh,21% lower compared with other national extruders.
High quality
Muyang TPH260 raw materials extruder: extruding soybean urease activity ranges from 0.08 to 0.2, much lower than national standard of 0.4.
Support slide rail and hanging of cutting device are used in the process of assembling of discharge device and extruding barrel hoisting, thus working intensity is greatly reduced.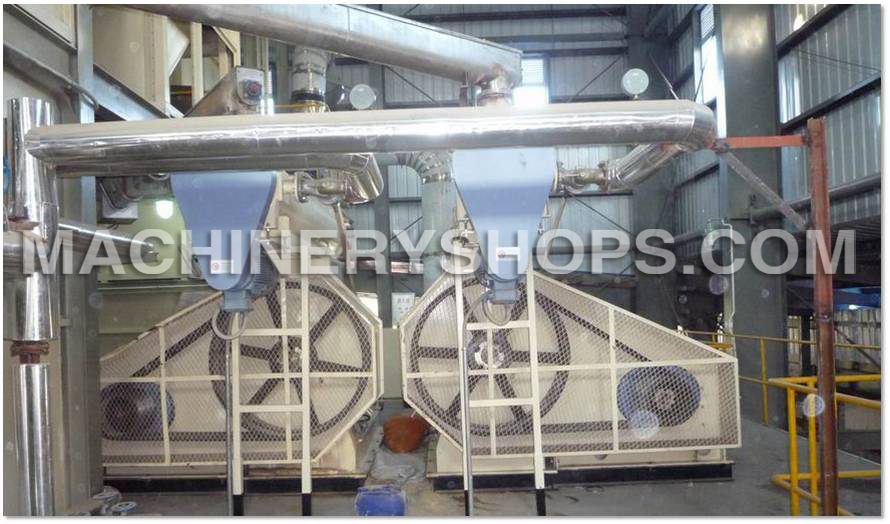 The type of extruder is developed specially for starch raw materials extrusion. It has an andvantage of high capacity, applicable for expanding corn, rice and ruminant feed.